Children's Social Worker
Key members of medical teams that look after patients in hospital, care homes and the community. Work with a wide range of people with physical and mental issues.
To become an adult nurse you'll need to train and study at a degree level.

Where do they work?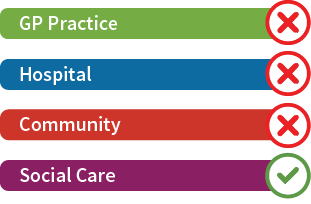 Qualifications needed
GCSE
A-Levels
Vocationals
Degree